How to stay in touch with your customers during lockdown
Posted: 26/05/2020 By: Samui Admin Tags: Social Media, Online shop, Covid19, Stay in Touch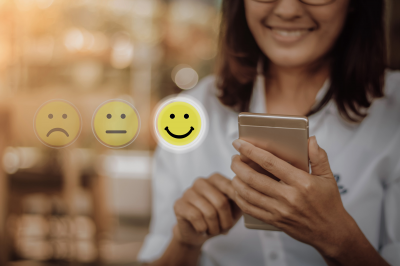 Your customers may be in lockdown and not able to 'visit' your premises and you and your co-workers may be working from home right now, but this shouldn't stop you from staying in touch with them, do business with them and remain at the forefront of their minds.
Over the last few months, our lives have been turned upside down. Businesses had to close their doors and are wondering whether they will ever be able to open again. according to a study by the University of Illinois, Harvard University and the University of Chicago about 100,000 small businesses are predicted to have closed since the covid19 outbreak was declared in March. But as we wait to see when we will be able to return to some sort of normal business practices, there are numerous things small businesses can do to stay engaged with their customers and keep business going.
Stay in touch via email newsletter and social media
Whilst your customers are themselves on lockdown they are much more likely to check social media to get the latest updates on the virus and advice related to the virus. The best way to stay at the forefront of your customers' minds is to contact them via social media or other digital marketing such as an email newsletter. You can post virus related articles or more lighthearted content, the important thing is to remain active in their feeds and offer them something positive for them to mull over.
Start selling online and offer online deals
If you are not selling your products and services online yet, now is the certainly the time to start. Forbes report back in April that when high street shops saw their sales collapse, "online retail categories saw an uptick in sales during March—as much as a 74% year over year increase compared to March 2018". Selling online can be very cost effective these days and is no longer limited to large businesses. Any business can sell at least some of their products and services online. Now is the time to think creatively and outside the box as to whether this would be an option for you.
Provide online help and helpful advice to your existing and potential customers
If you are not able to sell your services, you should still be able to offer help and useful advice to your clients and potential clients for free. This is a great way to raise your company profile and create customer loyalty and encourage your customers to return once you can resume normal business practices.
If you would like to find out more about any of these issues or how Samui can help you set up and maintain your social media presence or an online shop, contact us on estelle.morris@samui.co.uk or contact us.
comments powered by

Disqus